Terrorism! What? How? Why?
Edip Yuksel
www.19.org
16 November 2015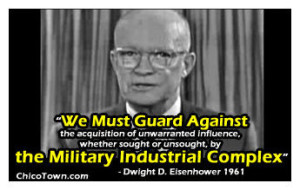 Governments are by far the biggest terror organizations, and they give birth and foster gang terrorism. To control and exploit masses, big corporations and corrupt politicians promote domestic or international conflict and wars.
Terror organizations are usually by-product of either
Nationalist or racist policies of States
Imperialistic wars, invasions, covert operations and interference of States
Examples of STATE TERRORISM due to RACISM and NATIONALISM
Afrikaners' state terror in South Africa gave birth to ANC
Sri Lanka's state terror gave birth to Tamil Tigers
Turkish state terror gave birth to PKK
…
Examples of STATE TERRORISM due to IMPERIALISM and COLONIALISM:
USA imperialism in Iran supporting Shah and his military gave birth to Mullahs
Israeli occupation, fascism and state terrorism gave birth to Hamas
Russia and then USA's invasion of Afghanistan gave birth to Al-Qaida
Russia's invasion of Chechenia gave birth to Chechen
USA invasions of Iraq and killing about a Million Iraqi gave birth to ISIS
USA and Europe supports foreign dictators and kings or politicians who are corrupt
Don't forget that States killed millions of civilians in last century… Just in last decade, USA killed about a million Iraqis, Israel killed thousands of Palestinians, including more than 2000 children.
Wars, invasions, covert operations, state terrorism –> Profits, Power and Control –> Gang Terrorism –> Fear and propaganda –> Wars, invasions, covert operations, state terrorism